New Mastercam reseller available in Mexico
&nbspFriday, May 12, 2023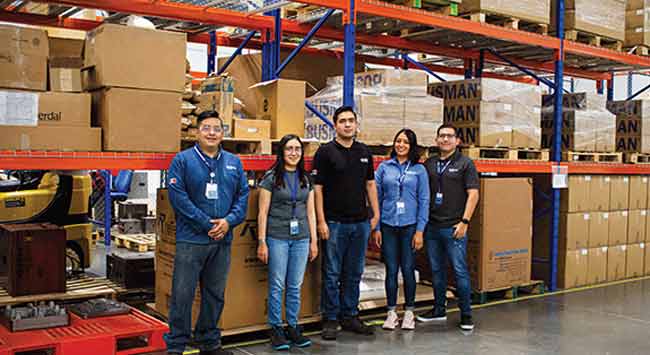 Mastercam, one of the leading developers of CAD/CAM software, has announced that BUSMAN, a comprehensive solutions provider for the manufacturing industry, has been appointed as a new Mastercam Reseller in Mexico. BUSMAN joins the strong Mexican Mastercam sales and support network, bringing their own expert service, support, and digital manufacturing options to the industry.
BUSMAN's mission is offering comprehensive services, with the objective of providing quality products that meet the industry's needs. With more than 15 years of experience, BUSMAN's knowledge will be effective in expanding the reach of Mastercam's innovative CAD/CAM software solutions in Mexico. Along with these solutions, Mastercam Resellers provide regional support, education, and service to customers using the software. These Resellers deliver significant added value with their industrial expertise pertinent to local markets.
"We are excited to have BUSMAN on board as a new Mastercam Reseller in Mexico," said Mike Bebout, Territory Manager, Mastercam. "BUSMAN's comprehensive solutions for the manufacturing industry, coupled with their experience and expertise, will help us expand our presence in the Mexican market. We look forward to working together to provide our customers with the best possible support and service."
BUSMAN's appointment as a new Mastercam Reseller is a significant step towards supporting and strengthening Mastercam's presence in the region. It represents an excellent opportunity for customers to access Mastercam's cutting-edge CAD/CAM software through a reliable and trusted partner.
"We are delighted to partner with Mastercam, a world-renowned developer of CAD/CAM software," said Sujelly Fuentes, BUSMAN Marketing Manager. "Our focus and specialization in the manufacturing industry, combined with our expertise in technology adoption processes, will enable us to offer comprehensive solutions for Mastercam's CAD/CAM software to our customers. We are committed to providing our customers with the best possible service and support."
Mastercam is a complete CAD/CAM software package for CNC programming. It supports the manufacturing process from CAD inception through CAM production. Mastercam is the world's #1 CAM software, distributed through an international channel of authorized Mastercam Resellers providing localized sales, training, and support.
Tags: BUSMAN, mastercam, Mexico, wood, woodworking, woodworking and manufacturing, woodworking event, woodworking industry, woodworking USA