NKBA declares Design and Industry Awards 2021 Winners
&nbspWednesday, February 17, 2021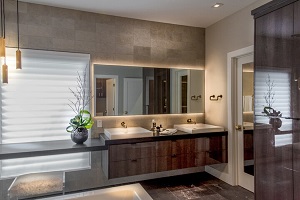 The National kitchen & Bath Association has recently declared its nominations for Design and Industry Awards on the annual award ceremony took place on February 11, 2021.
NKBA CEO Bill Darcy and CSO Suzie Williford hosted the ceremonies, handing out more than 40 awards, which also included the Chairman's Award, innovative showroom winners, and Student Design Competition winners.
The Design Competition Winners are:
Best Overall Kitchen
Summer Thornton, Principal & Interior Designer, Summer Thornton Design, LLC
Chicago
Vintage Co-op
Best Overall Bath
Shea Pumarejo, Owner & Designer, Younique Designs
San Antonio, Tex.
Dated Dud Turns Modern Master-Piece
Beside these, several awards have been dedicated to the extraordinary design houses. The 2021 Kitchen + Bath Design Competition & Industry Awards were generously sponsored by 2020, Beko and House of Rohl.
Tags: annual award ceremony, CEO Bill Darcy, Chairman's Award, CSO Suzie Williford, Design and Industry Awards, February, innovative showroom winners, NKBA, nomination, Student Design Competition winners, The National Kitchen & Bath Association