North American Speciality Laminations acquires sister companies
&nbspTuesday, November 22, 2022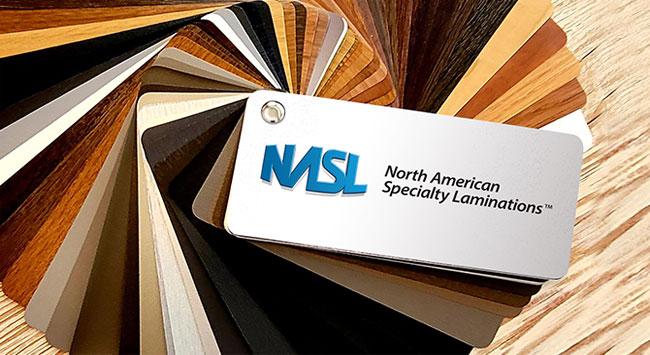 North American Specialty Laminations, a unit of Building Industry Partners, acquired Midwest Prefinishing, Inc. and Premium Prefinished Products, Inc., sister companies that are both based in Middleton, WI. Since its establishment, Osseo, Wisconsin-based NASL, which specializes in laminating and wrapping molding and millwork profiles, has acquired three businesses. Building Industry Partners acquired SourceCut Industries in Osseo, Wisconsin, in September 2021, and that month the NASL was officially launched. It bought Sparks, Nevada's Haida Industries one month later. In Roanoke, Virginia, it is also constructing a new 57,000 square foot plant. (Investor parent company Building Industry Partners has shut down Tru Cabinetry's Ashland, Alabama, location.)
This merger increases their prefinishing expertise
According to NASL, Midwest Prefinishing, Inc. and Premium Prefinished Goods, Inc. are the largest independent prefinishing operations in the United States. The merger increases their prefinishing expertise, a vital competency for clients that want color in their building products. According to NASL, the newly united firm will keep growing its presence across the country in an effort to assist its clients in being able to adapt to market pressures related to capital investment, workforce shortages, and rising transportation costs.
"Our customers are excited about the capabilities that Mark Larson and his team bring to NASL, and I am personally excited to work alongside such well-respected technical experts," says Doug Rende, NASL CEO. NASL serves customers in the window, door, flooring, specialty millwork, and cabinet and case-goods markets. "NASL is committed to meeting its customers where they are physically located, with the capabilities that they need to meet the growing demand for color," says Pat Mascia, a partner at Building Industry Partners and NASL Board Chair. "Prefinishing is one capability that customers require, and we are excited to combine MWP'S and PPP's tremendously skilled prefinishing team with our team."
As the platform grows to fulfill client demand for constructing items, NASL is actively looking to invest in businesses and leaders with knowledge of fabrication and substrate manipulation. The partners in this opportunity were Fifth Third Bank, Intrinsic LLC, and Holland & Knight LLP. The sellers were counseled by Siguler Guff, Dewitt Law LLP, Gerald Kerl CPA, and Water Tower Capital LLC.
Read more news on North American Speciality Laminations
Tags: merger, Midwest Prefinishing, North American Speciality Laminations, Premium Prefinished Products, woodworking, woodworking and manufacturing, woodworking event, woodworking industry, woodworking USA