Northwest Hardwoods rebrands as NHW
&nbspWednesday, September 28, 2022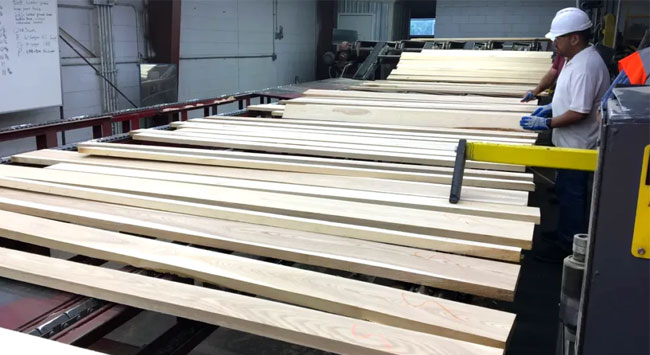 Northwest Hardwoods declared that the business had begun a corporate rebranding initiative that had changed the company's name and identity as well as its positioning. The timing of the updated corporate identity is in line with the profound change that is occurring throughout the NWH organization. The company's dedication to streamlining the customer experience is embodied by the new moniker, NWH, which is short for Northwest Hardwoods. The modification expresses NWH's reinvigorated sense of purpose, energy, and enthusiasm among all of its employees and occurs concurrently with the relocation of the headquarters to Frisco, Texas.
"Simple. Natural. Hardwoods"
"We are committed to maintaining our place as the industry's premier provider of high-quality natural hardwoods and world-class service," said Dave Brower, Vice President of Marketing. "We'll succeed by making every NWH experience a rewarding experience, one that gives our customers a distinct competitive edge."
One of the leading hardwood suppliers in the country, Northwest Hardwoods continues to grow and adopt a new, forward-thinking strategy for the market with the launch of the NWH branding. The company's new tagline, "Simple. Natural. Hardwoods," conveys NWH's steadfast dedication to providing customers with hardwood solutions that minimize complexity and open doors to success. The launch of the new brand identity coincides with a crucial period in which NWH concentrates on carrying out its plan to streamline the customer experience through innovation and professional excellence at every point of contact. In the upcoming months, the new branding will be implemented all around the world.
NWH produces and exports hardwood lumber to Europe, Asia, and North America. NWH supplies the furniture, flooring, cabinet, molding, and millwork sectors with 14+ hardwood species from the main U.S. growing regions as well as imported plywood and exotic timber, always with an eye on simplifying the client experience. The corporation runs more than 40 manufacturing and storage facilities around the nation.
Tags: hardwood lumber, Northwest Hardwoods, NWH, woodworking, woodworking and manufacturing, woodworking industry, woodworking machinery, woodworking technology, woodworking USA