Philip Beshears Joins Conestoga as National Sales Manager
&nbspWednesday, September 9, 2015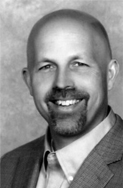 Conestoga is proud to announce that Philip Beshears of Hickory, N.C, has recently been appointed to National Sales Manager, Philip started his career with Conestoga in 1996, and will now be responsible for management of all national sales efforts.
Beshears, a native and current resident of Hickory, N.C., will now be responsible for management of all sales national efforts. Beshears will cultivate relationships with new and existing customers and plan and establish goals with Conestoga's management team to increase company growth and expansion. He will also work in conjunction with the company's marketing team to develop new products and forecasts to drive sales and operations planning.
In 1996, Beshears began his career at Conestoga Wood Specialists as a Furniture Sales Representative and has transitioned into various roles within the company. With over 25 years of industry experience, Beshears brings an abundance of knowledge and a finely tuned skillset to Conestoga.
"We are extremely pleased to have Phillip in this new role," says Chris Watson, COO of Conestoga Wood Specialties, "His intimate knowledge of the company and its products, the industry as a whole, and our customers makes him an invaluable resource to the company." He added further.
Tags: conestoga, national sales manager, philip Beshears