Phillips Saw & Tool reaches new heights with Vollmer
&nbspThursday, January 27, 2022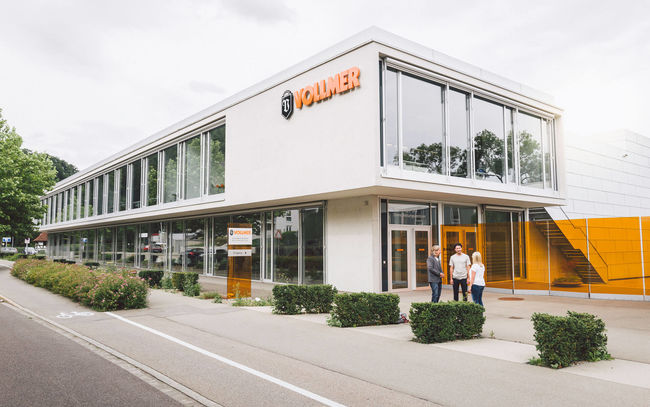 Phillips Saw and Tool (PSAWS) is happy to invest in grinding technology from Vollmer of America and improve services. Phillips Saw & Tool takes automation to the next level with Vollmer technology.
Over time, local industries using saw blades started bringing their dull blades into Phillips Tool to get them sharpened. The Phillips toolmakers responded by retrofitting 2 Cincinnati #2 Cutter Grinders, building jigs and fixtures to hold and index saw blades from 7" to 30" diameter. A niche was developing within Phillips Tool Company. In 1981 Ted hired his son-in-law Jeff Chynoweth after serving 4 years in the US Navy. Ted taught Jeff about saw blades over the years and the business rapidly grew. Between 1985 and 1988, current Company President Jeff Chynoweth shifted the focus from tool and die manufacturing to saw blade distribution, servicing and regrinding as the saw blade side of the business was outgrowing the tool & die business. In 1989 Jeff & Kathy Chynoweth purchased the company, and to honor Ted Phillips, his name remained in the title.
Now, the Indiana based company is one of the largest service centers in the US, supplying customers nationwide. Before the 1980s and the company's first investment in its first CNC grinding center, company founder Ted and his small team were increasingly servicing saw blades for the woodworking industry, with Ted conducting delivery and sales during the day and manual regrinding and servicing long into the night to provide a next-day delivery service. The regular 18 hour working day was simplified with the arrival of a CNC grinding center in the mid 80's that provided the opportunity to automate processes, enhance quality, grow the business and give Ted more time with the family.
Tags: CNC grinding center, Phillips saw and tool, Vollmer, Vollmer of America, woodworking tools, woodworking USA