Price Premium for Solar Homes
&nbspWednesday, February 4, 2015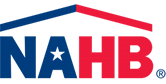 A study conducted by the team researchers, led by the U.S Department of Energy's Berkeley Laboratory found that homebuyers are willing to pay more for homes that have installed solar photovoltaic (PV) energy systems. The research (Selling into the Sun: Price Premium Analysis of a Multi-State Dataset of Solar Homes) estimates a price premium of approximately $4 per watt of PV installed. For a typical PV system, the research team found that this translates into a price premium of $15,000.
According to the study, more than half a million of the nation's homes had a PV system as of 2014. The paper used data involving 22,000 home sales in eight states, of which almost 4,000 contained PV systems. The authors used hedonic regression pricing models to estimate values for individual home features, controlling for home characteristics and neighborhood factors.
The research also examined the difference in the price premium between newly built and existing homes. The estimates indicate a small, but statistically insignificant, difference between new and existing residences with PV systems. For new homes, the estimated premium was $3.58/watt, while for existing homes the premium was $4.51/watt.
Tags: nahb, solar homes