Roseburg appoints Anurag Gupta as Board of Directors
&nbspThursday, December 13, 2018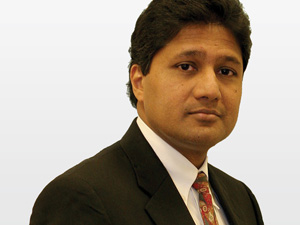 Roseburg Forest Products is pleased to announce that Anurag Gupta, former CEO and C-suite executive and an advisor and consultant to private equity firms, has joined the company's Board of Directors. Mr. Gupta replaces David Johnson, who retired from the board after 13 years of dedicated service.
"Throughout his career, Anurag has succeeded in building businesses with high-performance teams in a variety of markets, including start-ups and established businesses," Roseburg owner and Chairman Allyn Ford said. "We are excited to welcome him and look forward to the impact he will have as Roseburg continues to grow and expand its own operations." Allyn added further.
Mr. Gupta has nearly 30 years of multi-industry experience in domestic and international business environments. He was CEO of Global Data Services at TBG AG, a private equity firm based in Zurich, Switzerland. Mr. Gupta previously served as executive vice president of the consolidated markets and solutions division at IHS Markit. He also served as president of Ingram Micro Mobility business in Europe, the Middle East and Africa, and served as president of BrightPoint in Europe, the Middle East and Africa, responsible for over $2.5 billion in revenue business.
Mr. Gupta graduated Magna Cum Laude and holds Bachelor's and Master's degrees in electrical engineering from the University of Toledo in Ohio. He earned his Master of Business Administration from the Stuart School of Business at Illinois Institute of Technology in Chicago.
He joins Roseburg Board Chairman Allyn Ford and Board members Eric Ford, Judith Johansen, Grady Mulbery, Ronald Parker, and Rod Wendt.
Tags: Anurag Gupta, Appointment, board of directors, Roseburg