Roseburg reshuffles sales team for structural products
&nbspWednesday, June 20, 2018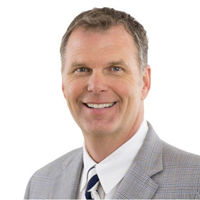 Roseburg is pleased to announce that Phil Odom has been named Business Director for Structural Products. In his new role, Odom will have commercial responsibility for the Structural Products businesses, including plywood, lumber and engineered wood products. He joined Roseburg from BlueLinx Corporation in January as business manager for plywood and lumber.
Several additional changes have been made within Structural Products to build bench strength within the business and provide additional flexibility in customer service.
•    Kevin Smith has been named Sales Manager, Plywood and Lumber
•    Gary Hayes has been named Business Manager, Distribution
•    Blake Keitzman has been named Sales Lead, Plywood and Lumber
"Phil brings demonstrated capability in strategic decision-making and cross-functional leadership that are key to this position as leader of the Structural Products commercial team," Roseburg Vice President of Structural Products Ashlee Cribb said. "Roseburg looks forward to the contributions he and the team will make going forward." Ashlee concluded.