SCM Canada welcomes new vice president sales
&nbspWednesday, November 17, 2021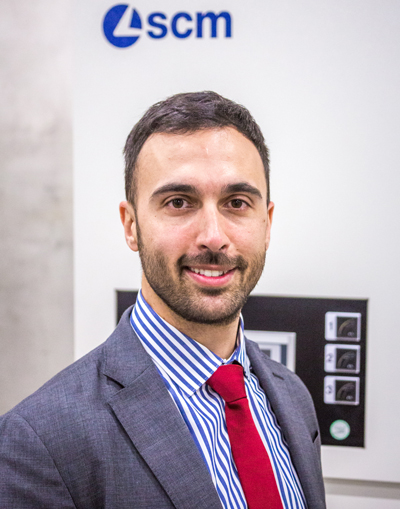 SCM Group Canada recently announces that Lauro Dominici is the new vice president of sales for the wood division following the retirement of Richard Bluteau on Nov. 1. Dominici joined SCM in Canada earlier this year following two years with SCM in Portland, Oregon and Atlanta, Georgia.
Dominici brings some 14 years of industry experience to the job. "North America meant the U.S. and Canada, so in a way that started my preparation for this job," he says. In September 2019 he changed employers and joined SCM and moved to Portland, Oregon as Pacific Northwest sales manager.
After almost two years in Portland, Dominici says he had familiarized himself with the complete SCM line, and having previously had discussions about taking on the position as VP of Sales for Canada, the time had come for him to move again.
Dominici says Canada is a step ahead of the U.S as far as adopting new technology and trends are concerned.
It all starts in Europe, that's where the trends are developed and then Canada is the first to adopt those trends and only then does the U.S. follow. "I believe Canada is right between Europe and the U.S. when it comes to implementing new technology and design trends. Canada is much more open minded towards "new" things and I feel very much at home here."
Dominici said ultimately though, "it's about building relationships with customers and figuring out ways to help their businesses succeed." One huge trend right now is automation because that is a very effective way to address labour challenges and that is one of the things SCM is focusing on.
"Two to three years ago a storage system would have been something you only discussed with your biggest customers," Dominici says, "but today even smaller, five to 10 men shops are interested in that technology. Now everyone realizes that a robotic storage system doesn't get sick and is always available to do the work. It's repetitive and reliable and everyone is ready to pull the trigger on that kind of addition and investment to their shop.
Tags: COVID-19, Lauro Dominici, SCM CANADA, woodworking, woodworking and manufacturing, woodworking and processing, woodworking industry, woodworking USA