SIBO 2022 was as grand as ever!
&nbspFriday, November 11, 2022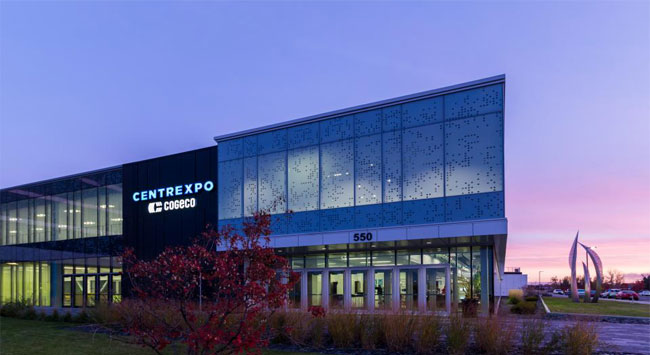 SIBO, historically one of the most significant occasions for Quebec's secondary wood products business, was a huge success once again this year. The grand event opulently provided manufacturers and distributors of woodworking with equipments, tools, software, cabinet hardware, lumber and board goods, and much more – a unique chance to network with producers representing Quebec's $8.2 billion wood products industry.
The Salon Industriel du Bois Ouvré (SIBO) was triumphantly relaunched at the Centrexpo Cogeco in Drummondville by CCI Canada Inc.- the organizer of the Toronto Woodworking Machinery & Supply Conference and Expo (WMS). The three-days of woodworking innovation, which took place from October 27–29, 2022, provided a melting pot of opportunity for the Quebec woodworking professionals to network with one another and with important equipment, computer software, hardware, raw material, and other suppliers. Woodworkers professionals, aspiring entrepreneurs, all gathered under one umbrella to explore state of the art products and services, technologies that not only equipped them with the latest wood industry innovation, but also could help them boost output, enhance quality, enter new markets, and increase their revenues
Innovation and much more! : Key highlights of SIBO 2022
Thursday, October 27
Keynote:
Adoption of Industry 4.0 by Quebec Wood Products Manufacturers
Presenter: Christian Galarneau, Sectoral labor committee for the door and window, furniture and kitchen cabinet industries
Economic Considerations for Converting to Water-based Finishes
Presenter: Marc-André Bérubé, Project Manager – Finishing at INOVEM
How the Internet of Things Is Changing the Woodworking Industry
Presenter: Christopher Mancliere, Senior Software Specialist, Planit Canada
Friday, October 28
Keynote:
Roboistic's Pioneering Robot-Made Cabinetry
Presenter: Bastien Larouche, Founder & President of Roboistic RMC
The Rules of the Art of Architectural Woodworking
Presenter: Jean Michaud, GIS Inspector, Architectural Woodwork Manufacturers Association of Canada
INOVEM's Robotic Sanding Project
Presenter: Nicolas Pearson, Technology Advisor and Business Development, INOVEM
Saturday, October 29
Keynote:
The Rules of the Art of Architectural Woodworking
Presenter: Charles Besmargian, Director General, AWMAC Quebec Chapter
Tips for Buying Your First CNC Machine
Presenter: Christopher Mancliere, Senior Software Specialist, Planit Canada
Read more news on SIBO
Tags: Centrexpo Cogeco, Quebec, Salon Industriel du Bois Ouvré, SIBO, SIBO 2022, woodworking, woodworking and manufacturing, woodworking event, woodworking industry, woodworking USA