Siempelkamp provides door skin duo
&nbspWednesday, February 1, 2023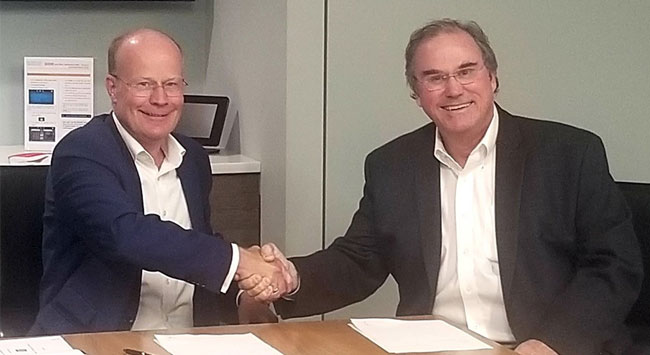 Siempelkamp has received a new order for two forming and press lines for the fabrication of door skins from US door manufacturer Steves & Sons, Inc. Siempelkamp's extensive knowledge of wood-based panel manufacturing facilities, particularly for the creation of thin MDF and HDF boards, became the deciding factor for Steves & Sons, Inc.
Furthermore, the new Texan customer ordered two fiber dryers and an energy plant from Siempelkamp subsidiary Büttner. With this initiative, the Texas-based family-owned business Steves & Sons intends to manufacture door skins. The 157-year-old Texas family-owned company's unwavering dedication is to "quality, exceptional craftsmanship, and flair."
The two press lines, which produce millions of door skins annually, each have a fiber classifier, a mat forming line, a forming line, and a multi-daylight press. A wide range of products and reduction of trim waste were the main design considerations for the press line. Büttner offers an energy system based on biomass combustion, comprising flue gas pre-cleaning and two fiber drying systems, for the mill's process heat supply. Commissioning and startup are planned for 2024.
Siempelkamp's outstanding expertise in the wood-based panel industry
Siempelkamp's exceptional expertise in the wood-based panel sector, which includes facilities for the manufacturing of thin MDF and HDF boards, was the convincing element for this collaboration. This knowledge is also required for the creation of door skins, which are thin panels of molded hardboard that are used as interior doors and are bonded to frames on both sides. With a high-performance factory run by a Turkish customer, Siempelkamp has previously demonstrated its unmatched expertise in the production of door skins.
Other factors also contributed to the fact that two family-owned companies with almost identical longevity came together in this project. "Our experience in the North American market, our competence in being able to adapt technical designs very specifically to local requirements, convinced Steves & Sons. We can also bring our exceptional expertise in the planning of complete plants to the table. This ensures an optimal process technology and operating cost design, for example in the form of low maintenance and energy costs, a minimized use of raw materials, and a high degree of automation," say Dirk Koltze, President Siempelkamp LP/Büttner in Charlotte/USA, and Andreas Krott, Senior Sales and Project Engineer Siempelkamp Maschinen- und Anlagenbau GmbH.
Read more news on Siempelkamp
Tags: door skins, press lines, Siempelkamp, Steves & Sons, wood, woodworking, woodworking and manufacturing, woodworking event, woodworking industry, woodworking USA