Steve Courtney – the new Director of Roseburg
&nbspMonday, January 8, 2018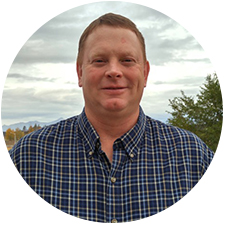 Roseburg Forest Products is pleased to announce that Steve Courtney will join the Roseburg team as the Director of Solid Wood Resource Procurement, effective Jan. 22, 2018. In this newly created role, Courtney will be responsible for planning, sourcing and managing the log supply requirements for the Solid Wood Business and will report directly to Steve Killgore, Senior Vice President of Solid Wood.
As a member of the Solid Wood operations leadership team, Courtney will work closely with Roseburg's Resource group and will coordinate log supply planning and procurement with Gabe Crane, who will transition out of the log procurement role to assume expanded responsibilities within the Resource group. Crane will continue to report to Scott Folk, Senior Vice President of Resources.
"The creation of this new role and organizational structure reflects Roseburg's ongoing efforts to optimize value within the company's manufacturing and resource businesses," Killgore said. "We are excited to bring Steve on board." Killgore added further.
Courtney served most recently as the General Manager of Wood Procurement for the northwest operations of Interfor Corporation, a large North American lumber company. He brings more than 25 years of industry experience and has been active in industry affairs. He currently serves as chairman of the American Forest Resources Council (AFRC). He earned a Bachelor of Science degree in Forest Engineering from Oregon State University and an MBA from National University.