Tafisa Canada welcomes new vice president
&nbspFriday, August 12, 2022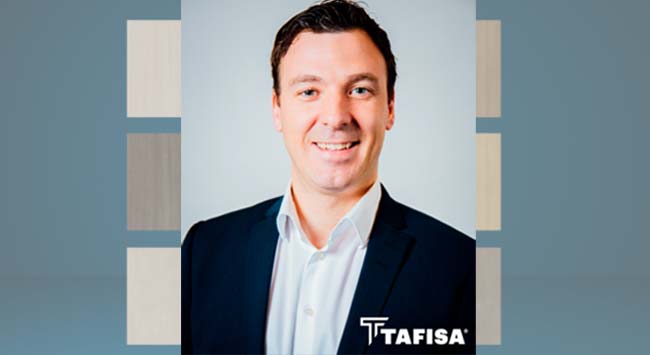 Pierre-Luc Berube is the new vice president of sales and marketing at Tafisa Canada, effective from August 15. With an extensive experience in sales, marketing and supply chain management, Mr. Berube brings 15 years of professional experience to his position; apart from his Bachelor of Business Administration from HEC Montreal.
Until recently, he was in charge of a variety of leadership positions at L'Oréal Canada before moving on to become general manager of the Matrix & Biolage Canada brand. "Mr. Bérubé's experience combined with his collaborative leadership as well as his ability to identify and seize business opportunities will be used to the greatest benefit of our team, our clients and our partners, remarks Louis Brassard, President and CEO of Tafisa Canada. "His arrival will contribute to the execution of our development plan and will promote our continuity and our growth."
A little more than a month after Tafisa Canada revealed its intention to spend $62 million in a new facility and an update of an existing facility in Lac-Mégantic, Bérubé joins the firm. The LUMMIA range of lacquered panels is produced exclusively at the new Tafisa facility. Through the use of reclaimed wood and other cutting-edge techniques, Tafisa's environmental impact will be reduced, saving millions of trees annually. Tafisa is known for its diversified product range and strong local supply chains, increasing competitiveness in a new market. According to the firm, the factory has cutting-edge technology that is exclusive to North America and can produce two high-end finishes.
Mr. Bérubé will be based in Dorval, Quebec, where he will collaborate with his team to develop strategic sales plans and marketing initiatives. He accepts the task of maintaining and enhancing Tafisa's standing in the sector.
Tags: tafisa canada, wood, wood and panel, woodworking, woodworking and manufacturing, woodworking industry, woodworking USA