The Sin City opens its Gates for AWFS
&nbspThursday, July 23, 2015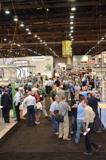 AWFS Fair has begun! The gates are now open to witness the best of woodworking industry under one roof of Las Vegas Convention Center. The Day 1 show indicates a very vibrant response to the innovations showcased at every nook and corner! The show will run till July 25.
Every two years, AWFS wows the industry with breath taking innovations making it a 'must-visit' for thousands of woodworking manufacturing professionals who need cutting-edge solutions to make their operations more competitive and more profitable. Addressing that quest for innovation, AWFS®Fair 2015 once again brings the entire global industry together for an in-depth review of the new developments and advances that are driving the market!
On day 1, we spotted some of the best of the industry.
Cefla North America is bringing a variety of leading-edge coating and finishing technologies to AWFS 2015 like Mito K, DV Systems CFS, CVS (Plastic Program), Smartcoater Evo by Sorbini, UV-R.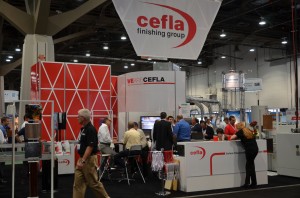 Among all other innovations, Weinig will be showcasing  Powermat 700 from Weinig
The Powermat 700 has approx. 15% higher performance than standard moulders providing 6,000 rpm. The spindle speed of 7,000 rpm in the standard model means higher feed speeds and, thus, greater productivity with the same high surface quality. A speed of 8,000 rpm is optionally available, either in conjunction with drilling tools or PowerLock tools. The maximum feed speed of the Powermat 700 is 40 m/min.