Thermwood adds AutoProcessor 43
Published on :Monday, March 28, 2022
Thermwood presents the new AutoProcessor 43 Machining Center, a complete nested-based CNC routing system for machining cabinet boxes, custom furniture and basically any nested type of sheet product, according to the manufacturer.
"The AutoProcessor 43 is fully automatic from labeling and positioning of the sheets, to machining and off-loading the machined parts," the company said in a statement. "With each cycle, the machine simultaneously and automatically labels each part area on the sheet; moves and automatically positions the sheet on the table; machines the material while labeling the next sheet; simultaneously off-loads the finished parts and reloads the next sheet, and continuously repeats the process."
Standard features include a 5'x10′ fixed table, moving gantry, 10-position automatic rotary tool change system, 12-hp ISO electro spindle, and automatic 6,000-lb. lift table for loading.
Thermwood is a US based, multinational, diversified CNC machinery manufacturer that markets its products and services through offices in 11 countries. Thermwood is the oldest manufacturer of highly flexible,3 & 5 axis high-speed machining centers known as CNC routers. We primarily market to the woodworking, aerospace, plastics and composites industries but have found applications in almost every major industry from medical to entertainment.
Another significant aspect of Thermwood's products is almost unbelievable reliability and service. Thermwood machines are designed to operate in real production environments 24 hours a day, 7 days a week, 365 days a year with minimal maintenance. Many, if not most, customers go years without experiencing a technical issue.
Thermwood's technical service stands ready and eager to help if ever needed. Everything from highly innovative virtual service, to the ability to ship virtually any part of any machine overnight, to providing updates, upgrades and rebuilds of older machines, to in-depth training both at the machine purchase and any time after. Thermwood service is available to anyone who owns a Thermwood machine whether it was purchased from us or on the used market.
Tags: AutoProcessor 43 Machining, CNC routing system, Thermwood, wood, wood and panel, woodworking and manufacturing, woodworking USA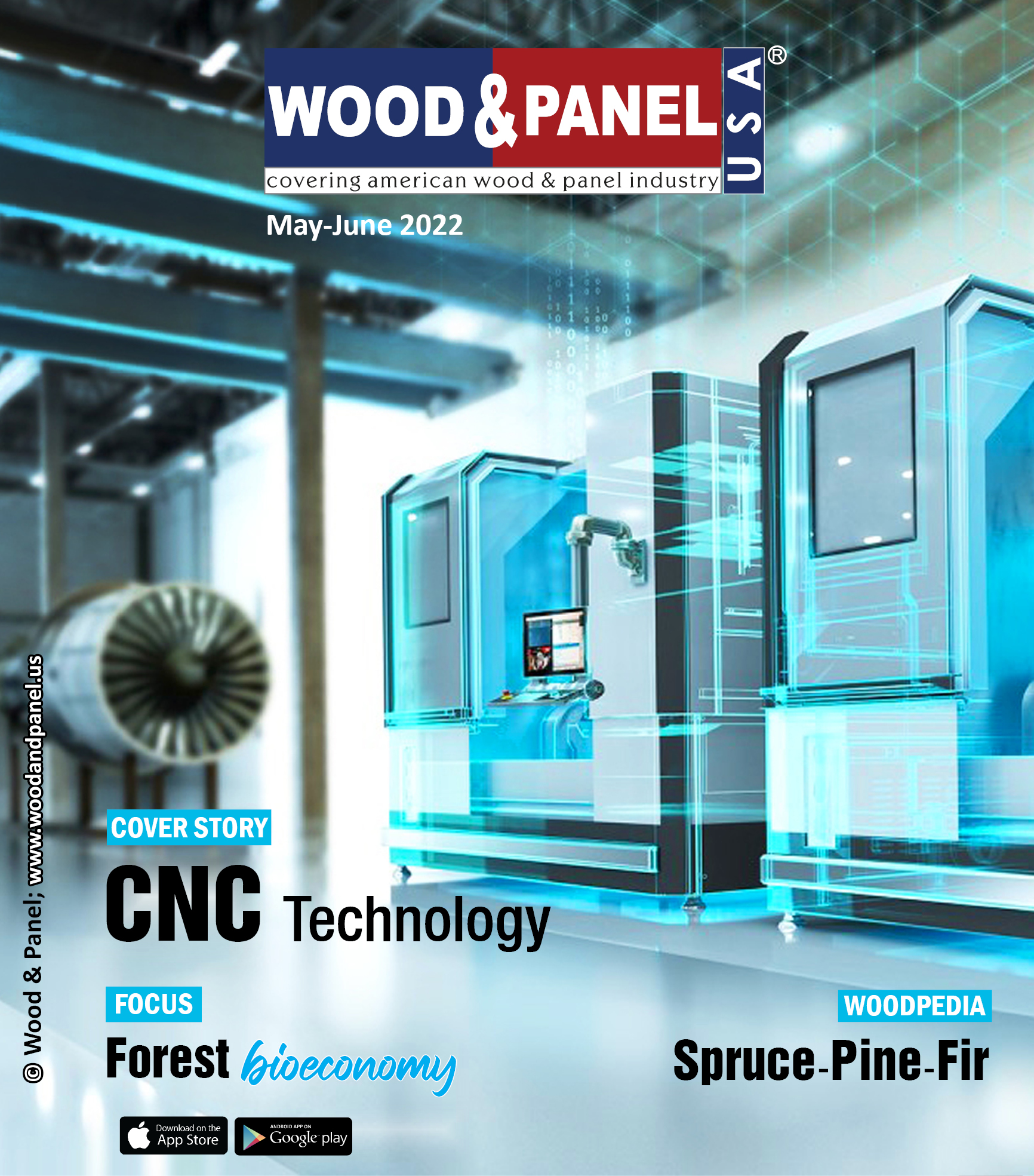 Read Magazine Online