Two of World's Largest Home Inmprovement Retailers Reports Results
&nbspWednesday, August 27, 2014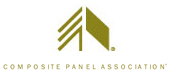 The world's two largest home improvement retailers recently reported financial results for the second quarter of 2014.
The Home Depot, Atlanta, GA, reported second quarter net earnings grew 16.6% to $2.1 billion compared to $1.8 billion for the same period in 2013. Quarterly sales increased 5.7% to $23.8 billion compared to 2013. For the full year sales increased 4.4% to $43.5 billion.
Lowe's Companies, Inc., Mooresville, NC, announced second quarter net earnings of $1.04 billion, up 10.4% from the same period a year ago. Quarterly sales rose 5.7% to $16.6 billion, and yearly sales were up 4.2% to $30 billion over 2013.
Tags: cpa