U.S. Forest Service revises new safety policy for Saw use
&nbspWednesday, July 27, 2016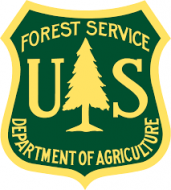 The U.S. Forest Service recently finalized a safety policy that will provide for nationally consistent training, evaluation and certification requirements for the use of chain saws and crosscut saws on National Forest System lands. The new policy governs the use of saws by Forest Service and other governmental employees, volunteers, training consultants and cooperators on lands managed by the Forest Service.

Leslie Weldon, deputy chief for the Forest Service's National Forest System, said, "This policy ensures that our employees, our volunteers and our partners will consistently have the best knowledge available and, in the end, be safer when using saws in National Forests. The change also means that if sawyers are certified in one region, they are eligible to work in any of our regions."

Under the new national directive:

• Current sawyer certifications will remain valid until they expire.
• Cooperators have one year, until July 19, 2017, to meet the new requirements.
• Sawyers must comply with U.S. Department of Labor minimum age requirements, which limit use of chainsaws to those who are at least 18 years of age and use of crosscut saws to those who are at least 16 years of age.
• Partner organizations, like the Pacific Crest Trail Association and the Back Country Horsemen of America, may develop their own training and certification programs that meet the requirements in the final directive.
• Like Forest Service and other governmental employees, cooperators, volunteers and training consultants, Forest Service contractors are subject to applicable federal Occupational Safety and Health Administration requirements governing the use of saws. However, contractors are not subject to the final saw directive because the Agency does not believe it is necessary or appropriate to track their training and certification as sawyers given their role and responsibilities as federal contractors.