USDA grants $250,000 to AWC for timber building market research
&nbspFriday, April 17, 2015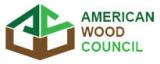 The U.S. Department of Agriculture is funding research on market for tall wood construction the fire performance of mass timber building conducted by American Wood Council. A grant of $250,000 has been awarded to AWC. It was known that AWC will partner with the National Fire Protection Association's (NFPA) Fire Protection Research Foundation and Property Insurance Research Group.
The AWC proposal is intended to advance the construction of taller wood buildings in the United States by demonstrating the fire performance of newer mass timber products. Over the last several years, tall wood buildings have been completed around the world using this new technology – including a 9-story building in London, 10-story in Prince George, Canada, and 14-story building now under construction in Bergen, Norway. These buildings have consistently demonstrated the successful application of mass timber technologies.
"Findings from this project will inform the building community and the insurance industry, providing an increased level of confidence in both the adequacy of this new construction type and when setting fire insurance premiums. This is a new method of construction to insurers, and in order to provide reasonable insurance coverage, they need to understand the performance of the material," said AWC Vice President of Codes & Regulations Kenneth Bland.
Increased use of wood in building construction also holds great promise for improved environmental impacts.
"Innovative mass timber wood products encourage sustainable forestry and capture large amounts of carbon, thereby reducing greenhouse emissions through both sequestration and the substitution of wood for more carbon-intensive products. The construction of tall wood buildings would put America at the forefront of an emerging global opportunity," said AWC President & CEO Robert Glowinski.
When announcing the USDA 2015 Wood Innovations grant recipients, Agriculture Secretary Tom Vilsack said, "Working with our partners, the Forest Service is promoting deployment of new technologies, designed to support new market opportunities for wood energy and innovative wood building materials."
The Property Insurance Research Group, a consortium of property insurance companies, is providing $175,000 toward the project, which will be managed by the NFPA Fire Protection Research Foundation and is expected to last two years.
Tags: AWC, Building, Grant, Research, timber, USDA, wood