Vollmer Proved Perfection at Ligna
&nbspTuesday, February 10, 2015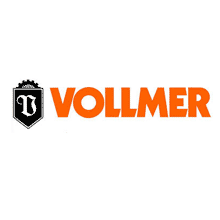 Ligna proves to be a perfect show for Vollmer Technology in this year. Vollmer was the main highlighted area in whole Ligna and it showcased the essential products and modern technology. The 20th Ligna drew to close on Friday, May 10, scoring impressive result across the board.
"Vollmer regards the LIGNA show as an extremely important showcase for displaying our technology and products. This year we once again welcomed both new customers and old friends to our booth from all over the world, illustrating our company's global appeal" commented Peter Allen, President of Vollmer. "LIGNA is the perfect show vehicle for Vollmer," concluded Allen, "as it enables us to display our full range of products covering all of the industries that we serve." He added.
As a global market and technology leader, visitors were able to review the product range consisting of the very latest grinding and eroding machines for the wood and metal processing industry. Vollmer consistently bases its work on the tradition and advantages that the company can offer – the fast procedures, rapid decision making and quick responses of a business that maintains its strong family orientation.
Vollmer selected to display some of its newest technology that covers the entire spectrum of their product offering. These included machines for sharpening hook and side angles of circular saw blades, profile and side grinding of band saw blades, stellite tipping of band and circular saw blades and robotic units that enable unattended machining. Also of note was the introduction of the new QXD250 solution for processing PCD materials.
Tags: ligna show, vollner technology