West Fraser assigns new CEO: Ray Ferris
&nbspWednesday, April 25, 2018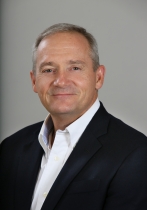 Canadian lumber giant West Fraser has appointed Ray Ferris, the company's executive VP and chief operating officer, as its new CEO – effective when current CEO Ted Seraphim retires at the end of second quarter of 2019. Ray will be appointed chief executive officer upon Seraphim's retirement next year.
"His leadership, experience and proven commitment to people, safety, operational excellence and maintaining our culture will continue to drive our company forward. I know that I speak on behalf of all our employees in saying how pleased we are that Ray will be our next CEO," Seraphim added.
"This is an important step in the implementation of our CEO succession plan. Ray has worked closely with Ted for many years and has demonstrated tremendous leadership in executing our operating and capital plans," Hank Ketcham, chairman of West Fraser's board of directors said.
Ray Ferris has been with the company since 1997 and has progressed through a series of key leadership roles. He was appointed West Fraser's executive vice-president and COO in 2016 and before that served in several executive positions including as vice-president of wood products, vice-president of solid wood and vice-president of lumber operations. He holds an engineering degree and has extensive manufacturing experience in the forest industry.