Western Forest Products announces acquisition of Calvert in America
&nbspWednesday, July 27, 2022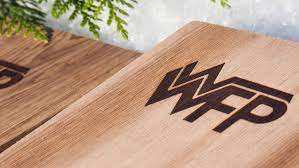 Western Forest Products Inc. announces acquisition of calvert company to support mass timber growth initiatives in North America. The company is one of the oldest glulam manufacturers in US and has more than 60 years of knowledge. The agreement has happened with a consideration of $12 million US dollar. This includes inventory of $2.5 million U.S, although it is subject to a post-closing inventory adjustment.
Calvert has a combined annual glulam capacity of approximately 35 million board feet on a two shift basis. Calvert's operations has employed about 60 employees and produced approximately 13 million board feet of glulam in 2021 on a single shift basis.
Don Demens, Western's president and CEO has expressed gratitude and eagerness regarding the acquisition. "We are excited to welcome Calvert's employees to Western. This acquisition will help position Western to capitalize on the growing North American mass timber building market and is consistent with our strategy of moving up the product value chain and growing our portfolio of value added products, We look forward to working with Calvert's owner, Doug Calvert, who will be remaining with Western following the closing of the transaction in a consulting capacity. Doug's strong relationships and expertise in glulam will be invaluable as we look to further grow the business."
The demands of lumber is great with over 1300 mass timber projects completed in North America and approximately 4.4 billion lumber demand in next couple of years.
The transaction is likely to be finished with cash and expected to be finished by 2022 third quarter. In response to this Western has created new engineered wood subsidiary that will focus on further growth opportunities in the entire Mass Timber value chain.
Tags: Western Forest Products, wfp, woodworking, woodworking and manufacturing, woodworking industry, woodworking USA