Weyerhaeuser gets renewal of 20-year FMA
&nbspMonday, October 3, 2022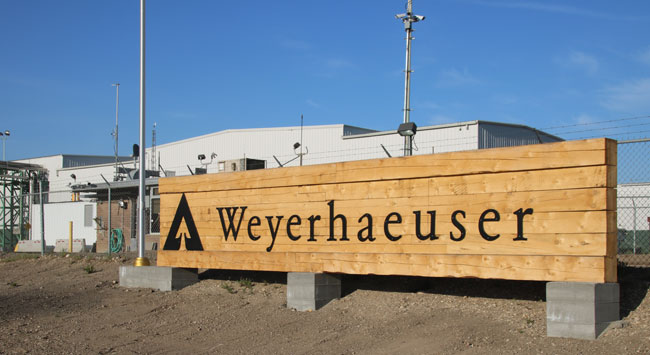 Weyerhaeuser Company Ltd.'s forest management agreement (FMA) has been extended by the Provincial Government of Alberta for another 20 years. This has been achieved in exchange for significant stewardship obligations. Rights to cultivate and collect Crown timber from Alberta forest management units close to Grande Prairie and Drayton Valley are established by these agreements. The decision to renew Weyerhaeuser's forest management agreements, according to Minister of Agriculture, Forestry, and Rural Economic Development Nate Homer, is a great illustration of how they can maintain hundreds of well-paying jobs for Albertans, ensure sustainable management practises for Alberta's forests, and give industry partners the security needed for long-term investment. By guaranteeing that wood fiber products continue to be in demand in a worldwide market, a competitive forestry industry promotes growth.
Bound by the agreement to reforest harvested areas within two years
Approximately 1,117,146 hectares of land, most of which are located south of Grande Prairie, are covered by Weyerhaeuser's forest management agreement. It was initially founded in 1969. Currently, 277 full-time employees and roughly 380 contract workers are employed by the sawmill and other local operations to provide logging, transportation, and other forestry support services. Weyerhaeuser is bound by the agreement to reforest harvested areas within two years. In the vicinity of Grande Prairie, around 286 million seedlings have been planted. The renewed FMAs for Grande Prairie and Pembina are anticipated to sustain more than 1,250 full-time, contract, and seasonal jobs over the course of their existences and might potentially contribute the following, respectively:
Holding and protection charge payments totaling $12.2 million and $14.7 million (CAD)
Timber dues of $313 million and $277 million have been paid.
Alberta's GDP increased by $3.2 billion and $3.5 billion.
A forest management agreement (FMA) is a long-term (20 year), renewable, and area-based form of forest tenure. It is the tenure category in Alberta with the highest level of security. A corporation is granted specific rights under the FMA, including the ability to plant, cultivate, harvest, and remove Crown timber. These privileges are granted in exchange for a number of obligations, including the development and upkeep of the forest inventory within the FMA's boundaries and planning for forest management.
Read more news on Weyerhaeuser
Tags: Crown timber, FMA, forest management agreement, Grande Prairie, weyerhaeuser, woodworking, woodworking and manufacturing, woodworking event, woodworking industry, woodworking USA