Woodworking Fair Midwest gets new exhibitors
&nbspWednesday, August 19, 2020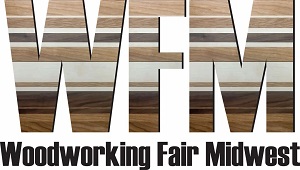 The Woodworking Fair Midwest, a secondary woodworking industry event occurring August 26 through August 28 in southern Indiana, has grown in supplier participation to include more than 15 exhibitors. Commitments from local to multi-national companies demonstrate that getting in front of customers is still important to their businesses.
Suppliers to the woodworking industry both big and small will be showcasing their products and services at the show. As of early August, the exhibitor list includes, in alphabetical order:
· Cefla Finishing
· Dekker Vacuum Technologies
· Dubois Equipment Company
· Honeyville Metal
· IVEC Systems
· CasadeiBusellatona
· Lamello
· Northtech Machine
· Nova Dry Kiln
· PMK Systems
· Pyramid Technical Group
· Striebig
· TigerStop
· Timesavers
· RUF Briquetting
· Vecoplan
· Weinig Holz-Her
· Woodtech Machinery
Exhibitor applications will be accepted until August 19.
The registrations to attend the event have doubled since early July. The show is asking all attendees to officially register on the WFM website to streamline the check-in process upon arrival.
Show management is heeding every safety precaution necessary to sanitize the facility and administer thorough health screening upon each person's arrival before entering the show hall. Dedicated staff will be on-site to regularly clean surfaces, while exhibitors are required to have hand sanitizer in their booths and disinfect their space repeatedly. Face masks may be required if state or local regulations mandate them.
The Woodworking Fair Midwest is a friendly, casual event designed for the good of the industry that was formed as a result of IWF 2020 being cancelled. A trade-only event, the focus is on the secondary woodworking market including wood finishing, planing, profiling, cutting, grinding, and sanding, among other technologies. The website allows attendees to register free-of-charge and potential exhibitors to express their inter