Woodworking Manufacturing Month is here
&nbspWednesday, September 28, 2022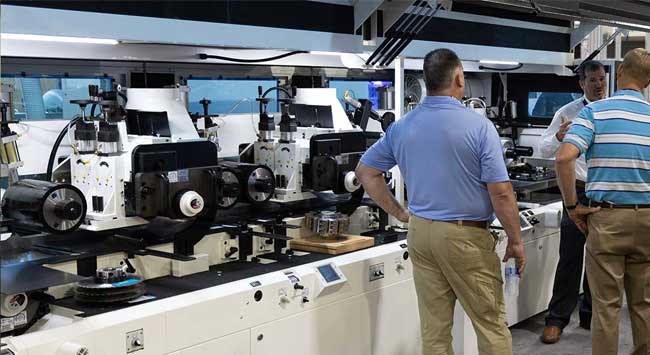 Woodworking Manufacturing Month is all set to celebrate its second annual edition in 2022. Under the combined dynamic forces of woodworking innovation and advancement, a renowned industry outreach programme highlighting product and technological innovation and advancement across the landscape of the wood products industry, will command the worldwide spotlight. The International Woodworking Fair (IWF), on behalf of the IWF's proprietors, the Woodworking Machinery Industry Association (WMIA) and Wood Machinery Manufacturers of America (WMMA), developed and organized Woodworking Manufacturing Month, which is scheduled for October 1–31. By participating in Woodworking Manufacturing Month in 2022, the business may be certain that their promotion or event will be a part of a national initiative to promote industry innovation.
Strives to establish the woodworking sector as a professional destination
Woodworking Manufacturing Month, organized and presented under the theme "Innovation At Work," will highlight the two parallel tracks of the industry's vitality: a national education and outreach initiative that runs in conjunction with regional grassroots programming created by taking part manufacturers. Local initiatives will involve companies all over the United States in a demonstration of how woodworking is a source of innovation in production technology and material development as well as a hub for applying those advancements to the development and production of novel products used across a variety of market segments, including building and construction, industrial infrastructure, consumer goods, and many other markets.
Local participants will gain access to a comprehensive turnkey marketing and branding resource set that includes ready-to-deploy digital vehicles, programme logos and images, and other crucial materials. Woodworking Manufacturing Month strives to establish the woodworking sector as a professional destination in addition to increasing industry exposure and promoting innovation as a growth engine. Numerous producers of equipment and related technology, suppliers of lumber, panel, hardware, fasteners, coatings, and adhesives are among the hundreds of woodworking suppliers that make up the sector. Thousands of wood product producers that employ these materials to create millwork, furniture, doors, floors, windows, and industrial wood parts like railroad ties, truck beds, and telephone poles are also included. The key industries that make up the core of the American economy are supplied by these goods.
Read more IWF news here.
Tags: Innovation At Work, IWF, WMIA, WMMA, woodworking, woodworking and manufacturing, woodworking event, woodworking industry, Woodworking Manufacturing Month, woodworking USA