Andritz to supply MDF line to Roseburg Forest Products
&nbspMonday, July 24, 2023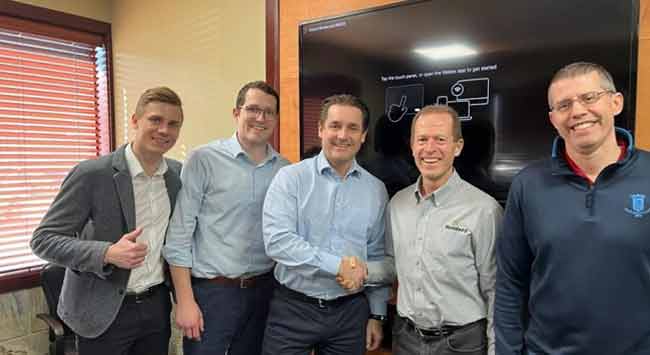 International technology group Andritz has received an order from Roseburg Forest Products Co. to supply a complete fiber preparation line for medium density fiberboard (MDF) production to its new mill in Dillard, Oregon, USA.
This investment is part of Roseburg's major program to upgrade and expand its manufacturing operations. Start-up is planned for the third quarter of 2025.
Jim Salchenberg, Director of Engineering and Construction, Roseburg, says: "Superior fiber properties are crucial to manufacture technically advanced medium density fiberboard products. We are convinced that the well-proven refining technology from Andritz will meet our expectations and look forward to a successful partnership."
With a capacity of 40 bdmt/h, the new line will process timber from Roseburg's own 243,000 hectares of timberlands. The state-of-the-art pressurized refining system featuring an S2064 M single-disc refiner and a 74" digester including C-feeder will be the centerpieces of the new fiber preparation line. An innovative 24" plug screw feeder will provide high dewatering efficiency ahead of the high-pressure zone to ensure low consumption of electrical and thermal energy – a major benefit of Andritz pressurized refining systems.
Roseburg Forest Products Co., founded in 1936 in Roseburg, Oregon, is a family-owned company specialized in the manufacturing of high-quality, sustainably harvested wood-based products for the North American market.
International technology group Andritz offers a broad portfolio of innovative plants, equipment, systems, services and digital solutions for a wide range of industries and end markets. Sustainability is an integral part of the company's business strategy and corporate culture. With its extensive portfolio of sustainable products and solutions, Andritz aims to make the greatest possible contribution to a sustainable future and help its customers achieve their sustainability goals. Andritz is a global market leader in all four of its business areas – Pulp & Paper, Metals, Hydro and Separation. Technological leadership and global presence are cornerstones of the group's strategy, which is focused on long-term profitable growth.
Tags: Roseburg, USA, wood, wood and panel, woodworking, woodworking and manufacturing, woodworking event, woodworking industry, woodworking USA