AWC Encouraged by NSR Final Rule
&nbspTuesday, October 27, 2020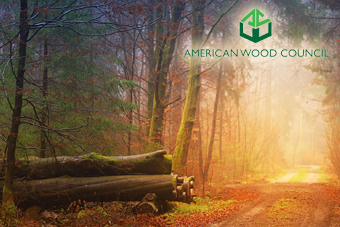 American Wood Council (AWC) President & CEO Jackson Morrill issued the following statement regarding the Environmental Protection Agency's (EPA) final rule for New Source Review (NSR) project emission accounting.
"This final rule will consider both emissions reductions and additions at the same time in the permitting process, which is a common-sense adjustment to NSR emissions accounting. That is a win for both business and the environment. AWC is encouraged that NSR will focus on truly significant projects by reducing regulatory hurdles for mills.
"Under the former process, one of our wood products facilities proposed changes that would reduce energy consumption as well as comply with Boiler MACT requirements. Because of the arcane and unnecessary permitting steps, the project was delayed approximately five months, which resulted in an unnecessary continuation of emissions over that time period. This rule will help prevent such delays and avoid unwarranted costs."
The American Wood Council (AWC) also known as the voice of North American wood products manufacturing, at present its an industry that provides almost 450,000 men and women in the United States with family-wage jobs. AWC represents 86 percent of the structural wood products industry, and members make products that are essential to everyday life from a renewable resource that absorbs and sequesters carbon. Staff experts develop state-of-the-art engineering data, technology, and standards for wood products to assure their safe and efficient design, as well as provide information on wood design, green building, and environmental regulations. AWC also advocates for balanced government policies that affect wood products.
Tags: American Woodmark Corp, American woodworking industry, cabinetry manufacturer, Teresa May, USA, woodworking and manufacturing