Mastercam partners with SGS Precision Tools to provide tool libraries
&nbspWednesday, August 19, 2020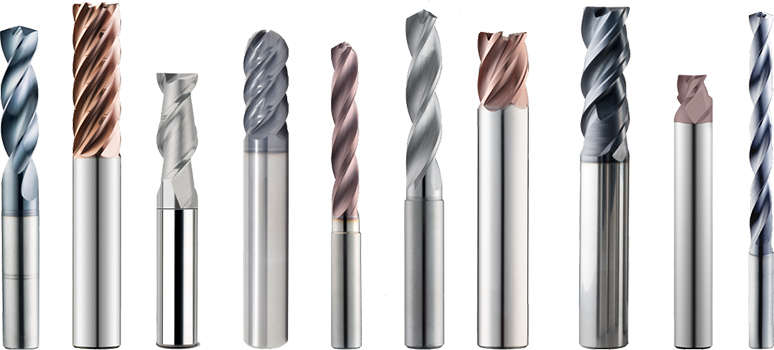 Mastercam, one of the world's leading CAD/CAM software, has announced a new partnership with KYOCERA SGS Precision Tools (KSPT) to provide tool libraries to the Mastercam user base. KSPT is an ISO 9001:2015-certified manufacturer of industry leading round solid carbide cutting tools and pioneered some of the world's most advanced cutting tool technologies.
"CNC Software is proud to partner with KYOCERA SGS Precision Tools. We're excited to offer ten specialty series tool libraries of SGS tools in a native Mastercam tool library format for download," said Stas Mylek, Partnership Program Manager, CNC Software, Inc. "As a result, Mastercam users gain fast, seamless access to the latest high-performance SGS round solid carbide cutting tools," Mylek continued.
With this collaboration, Mastercam users can download both inch and metric SGS round solid carbide cutting tool libraries from the Mastercam Tech Exchange. The native Mastercam 3D tool databases are fully compatible with Mastercam 2020 and subsequent releases. These offer the latest KSPT innovations and SGS product introductions, including their latest Z-Carb HPR roughing line and H-Carb end mills for Dynamic Milling. The native libraries represent more than 12,000 tools including ferrous and non-ferrous cutting tools ranging from end mills, routers, micro tools, and drills, to reamers and countersinks.
Mark Stockinger, Vice President – Sales and Marketing, KYOCERA SGS Precision Tools, stated, "We're excited to team up with Mastercam. This partnership provides the Mastercam user base of over 275,000 with direct import of SGS-branded round solid carbide cutting tools, along with tool data to use on their projects and jobs. This time-saving benefit gives more users access to the latest product innovations we have to offer."
Tags: CAD/CAM software, CNC, cnc software, mastercam, SGS Round Solid Carbide, Tool Library, USA, woodworking software